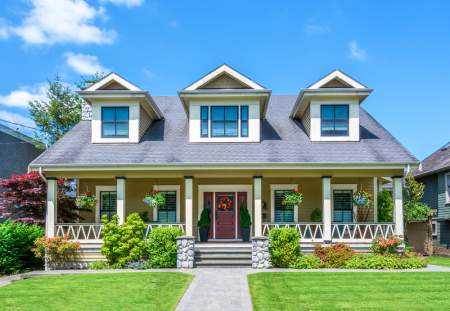 Nestled beneath a canopy of trees, atop a blanket of soft grass, hugging portions of the Tennessee River, is Hamilton County in Tennessee, enveloped in some of the most beautiful landscaping mother nature has to offer. The county encompasses seven cities, three towns, nine census designated places, and seven unincorporated communities spanning 542 square miles of land and an additional 33.3 square miles of water. Chattanooga is the county seat of Hamilton County, Tennessee.
Hamilton County, Tennessee is home to a population of about 354,000 residents, 90 percent of whom live urban lifestyles while the remaining ten percent enjoy rural living. The average annual household income for residents living in Hamilton County, Tennessee is $48,580, just a touch above the state's average annual household income of $47,275. Homes in the area hold average values of about $164,300, also slightly above the state's average home values of $150,600.
Serving as a haven for plants and animals, there are several national and state protected areas throughout Hamilton County. Hamilton County houses a portion of the nationally protected area of the Chickamauga and Chattanooga National Military Park. State protected areas include Booker T. Washington State Park, part of Chickamauga Wildlife Management Area, portions of the Cumberland Trail, Falling Water Falls State Natural Area, Harrison Bay State Park, and a part of North Chickamauga Creek State Natural Area.
Students in the community attend schools within the Hamilton County Public School System, which operates 79 schools throughout the area. There are also ample options for higher education via a variety of colleges and universities in Hamilton County and surrounding areas.
Hamilton County receives about 52 inches of rain each year and two inches of snow. Average high temperatures are around 89 degrees with winter lows of around 29 degrees.
Public transportation is made possible by Chattanooga Area Regional Transit Authority who offers express service, fixed route service, and other services throughout the area. Air travel is accommodated by Chattanooga Metropolitan Airport.
Your real estate agent is the best source of information about the local community and real estate topics. Give The Robinson Realty Group a call today at 423-468-1111 to learn more about local areas, discuss selling a house, or tour available homes for sale.