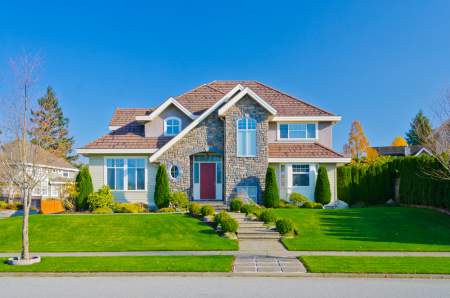 Chattanooga, Tennessee is a superb place to live. The seat of Hamilton County, Chattanooga is the state's fourth largest city. Dubbed "The Scenic city", Chattanooga is surrounded by mountains and ridges and beautiful landscaping of thick trees, lush grass, wooded wonderlands, and running rivers. The city also earned the nickname "Gateway to the Deep South." With its intricate highway system, railroads, river access, and geographic location, Chattanooga is within 150 miles of places like Atlanta, Georgia, Knoxville and Nashville in Tennessee, Huntsville and Birmingham in Alabama. That means that Chattanooga serves not only as the county seat and as a transit hub, but is also within a stone's throw of everything imaginable for recreation and entertainment.
Chattanooga sprawls across approximately 135.2 square miles of land in Tennessee and is home to a population of about 173,778 residents. Home values in the area are averaged at about $151,400, which are just a tad above the average state home value of $150,600. Residents enjoy average annual household incomes of around $40,004, which is below the state's average annual household income of about $47,275.
Hamilton County Public Schools embraces the task of educating the area's young, which it does via 45 public schools. However, there are also a wide variety of private and parochial secondary schools to choose from. The area is also imbued with opportunities for higher education.
Chattanooga, Tennessee receives public transportation via the Chattanooga Area Regional Transit Authority with 17 routes including free electric shuttle service for those in the downtown area and smart buses equipped with wifi. There's also a bike sharing system.
Rain falls to the tune of about 54 inches per year in Chattanooga, Tennessee, an area that also receives two inches of snow annually. Summer high temperatures hover at around 89 degrees while winter lows stay well above freezing at 63 degrees.
Your real estate agent is the best source of information about the local community and real estate topics. Give The Robinson Realty Group a call today at 423-468-1111 to learn more about local areas, discuss selling a house, or tour available homes for sale.