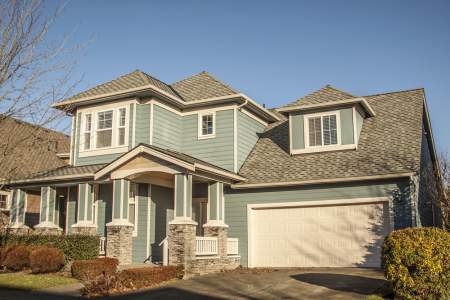 At the southern end of the Cumberland Plateau, on a plot of land called Walden's Ridge, in Hamilton County is the community of Signal Mountain. Signal Mountain, a suburb of Chattanooga, encompasses 6.7 square miles in beautiful Tennessee territory. What began as a refuge for health and wellness evolved to a military viewpoint, and then a master-planned golf community, and expanded to become a place voted as one of the best places to raise a family. Today, Signal Mountain is an affluent community rich in spirit, full of community events, and imbued with a variety of recreational and educational opportunities for residents of all ages.
Early in the nineteenth century, the mountain became a magnet for wealthy families seeking fresh air and clean water during outbursts of cholera and yellow fever in 1873 and 1878.
Signal Mountain's peak has remarkable views of the Tennessee River Gorge and Chattanooga, making it an excellent vantage point for turmoil involving Chattanooga, which is exactly what happened during the Civil War era – and with the Native Americans who also used that lookout point to send smoke signals to neighboring communities. One visitor to the area around the turn of the century, C.E. James, saw potential for a master-planned community. James purchased land, developed housing tracts, established a trolly system for transportation, built the Signal Mountain Inn, and jeweled his crown with a golf course. Today, the area built by James is called the Old Town District. The area has continued to expand with residential growth and modern amenities, deepening its roots as an affluent resort-style community with convenient access to shops, restaurants, spas, and a wide variety of recreational opportunities.
Signal Mountain hosts a number of attractions in which to engage outside where you can enjoy the beauty of your surroundings. Check out the Cumberland Trail, Rabbit Springs, and the smallest U.S. National Park, Signal Point, the place from which Native Americans once sent smoke signals.
Nolan Elementary School, Thrusher Elementary School, Signal Mountain Christian School, and Signal Mountain Middle/High School share the responsibility of educating the area's young students, but the learning experiences don't stop when school lets out.
The Mountain Arts Community Center offers classes in dance, music, and in visual arts. There are a variety of community events and neighboring contributions such as the town of Walden's outdoor public playground and pavilion known as The Pumpkin Patch, or Bachman Community Center's events, a small library, and there's also an area for community garden plots.
Signal Mountain is home to a population of 8,519 residents in the 37377 zip code. Residents enjoy annual average household incomes of around $94,647, more than double the state average annual household income of about $47,275. Equally impressive, homes in the area hold values of around $315,962, also more than double the state's average home value of $150,000.
The community of Signal Mountain in Tennessee, chartered in 1919, has evolved to become an affluent mountainside community rich in resources, community spirit, and plenty of things to do for fun.
Your real estate agent is the best source of information about the local community and real estate topics. Give The Robinson Realty Group a call today at 423-468-1111 to learn more about local areas, discuss selling a house, or tour available homes for sale.