You can add to the value of your home for sale. When it comes to setting a selling price for your house, if you're willing to do what it takes to follow through, you can increase the value of your home through the art and science of staging.
What is Staging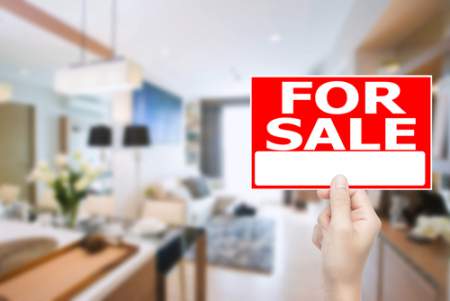 Staging happens through a process of steps designed to present the property in the best light possible to potential buyers. Steps involved in staging include:
Decluttering: Removing as many material objects as possible from the environment.
Depersonalizing and Neutralizing: Creating a warm, welcoming, inviting space that isn't suited to any particular style.
Organizing: Arranging what's left into a tidy, livable space that is show-ready.
Cleaning: Deep, thorough cleaning and sanitizing of every nook and cranny
Repairing: If something is broken, fix it. Period. If you don't fix it now, it'll be discovered during the inspection which could not only be embarrassing and problematic but could prove to be a deal breaker.
Replacing: If it can't be repaired, replace it.
Walls and Floors: Paint and flooring can either add value to your property or can dig right into your bottom dollar cruelly.
Design: Arranging furniture and artwork in such a way that the space looks like a model home for showings. The design element takes everything from functional to fabulous.
Exterior: Curb appeal is one of the most important aspects of staging because it directly influences how buyers feel about your property the moment they lay eyes on it. That first impression has a lasting impression and could make or break the deal.
Who is Responsible for Staging a House for Sale?
It's not your real estate agent's job to get your house show ready; it's yours. But that doesn't mean you have to run yourself ragged, wear yourself thin, and jump through hoops to show this house while you're still trying to focus on where you're going after this house sells. You can outsource some or all of the tasks associated with staging – such as professional organizers, house cleaners, landscapers, designers, as long as the staging gets done. Remember, when a buyer walks into your space and feels impressed by what they see, they add value to that property. But when they see projects – dirt, stains, tears, holes – even if those repairs are minor and cosmetic, they have a big impact on the value of the home to the buyer.
Tips for Staging
Make a list of tasks ahead of time, so you have a clear sense of direction. Stay on task and try not to wander. Don't let nostalgia distract you from the tasks at hand. It's easy to be tempted to meander down memory lane as you're sorting through years worth of collecting and storing (and let's be honest, in some cases hoarding!) belongings.
Take three bins, one box, one accordion file system, and a trash bag, into one room at a time. Label the containers: Pack. Sell. Donate. The box is for photos. The file is for important papers and documents. Go through each room systematically, one-by-one, until each room has been sorted. Complete all of the sortings before moving on to cleaning.
Consider this part, the staging, to be a two-fold benefit. Not only are you working to add value to the property so you can sell your house for a higher price, but you're also preparing for your move – you're reducing your belongings, packing what you can, eliminating what you must, and mentally preparing for the changes in progress.
The Tricky Bit | Keeping it That Way
Staging isn't easy. In fact, it's time-consuming and happens in layers. Staging a house for sale involves packing, eliminating, cleaning, and arranging everything in such a way that it looks nearly perfect and hardly lived in. But you still live there! So it's a chore in itself to make sure on a daily basis that the beds are made, the dishes are done, the laundry put away, floors swept, etc.
Conclusion
Staging your house isn't just an insignificant part of your real estate agent's marketing plan. On the contrary, staging is one of the most activities in which you can engage that directly impacts the sales price and the length of time your house will spend on the market before selling.
Your real estate agent is the best source of information about the local community and real estate topics. Give The Robinson Realty Group a call today at 423-468-1111 to learn more about local areas, discuss selling a house, or tour available homes for sale.